Bosnia and Herzegovina is a long name for a country that measures just over 50,000 km2. Bosnia covers the north and centre of the country with its name probably derived from 'bosana', an old Indo-European word meaning water, which Bosnia has no short of.
The southern region of ancient Hum, ruled by Herceg Stjepan (Duke Stjepan),was later named Herzegovina after the region was conquered by the invading Ottomans. Perhaps what is most important for the visitor to know today, though, is that Bosnia and Herzegovinais a stunningly beautiful country with a vast array of landscapes, cultures, traditions and people. And as the old cliche goes 'people make the place' – and BiH prides itself on its hospitality and treating our guests as if they were family members. And family we take to heart.
Please send us request with your detailed tour demands.
Sarajevo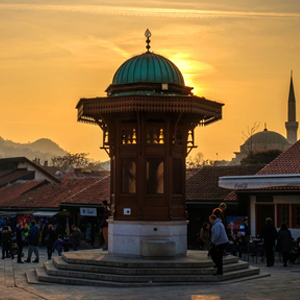 Mostar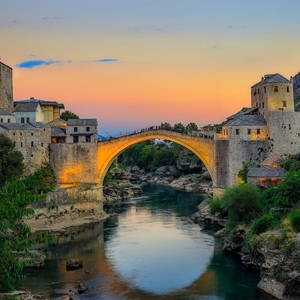 Travnik